Evaluation of Water Quality Based on Macrozoobenthos as a Bioindicator in the Four Springs of Wana Wiyata Widya Karya Tourism Area, Cowek Village, Purwodadi District, Pasuruan Regency
Abstract
The purpose of this study was to determine water quality based on the physicochemical of water and biotic indices from macrozoobenthos in four springs in the Wana Wiyata Widya Karya tourism area, Cowek Village, Pasuruan. Â Identification and calculation of macrozoobenthos were used to determine the macrozoobenthos community structure and some biotic indices (ASPT, FBI, EPT indices, and water quality index) as bioindicators of water quality. Water quality grouping based on physicochemical of water and biotic indices was analyzed using Cluster Analysis, and Biplot. The results showed that several physical-chemical parameters of water observed had values exceeding water quality standards for drinking water raw materials (BOD, DO, temperature and pH), based on Government Regulations No. 82 of 2001. Based on the NSF-Water Quality Index, water quality in four springs in the Wana Wiyata Widya Karya tourism area is in good category (72.77-88.37), which indicates that the waters are not contaminated with organic matter. Water quality based on the macrozoobenthos diversity index value indicates the category of moderate to mild contamination (H value 1.40-1.97). The Bray-Curtis similarity index resulted in a high level of similarity between of Alang-Alang and Sumber Bendo in 86.49%.
Keywords: biotic index, macrozoobenthos, springs, Wana Wiyata Widya Karya, water quality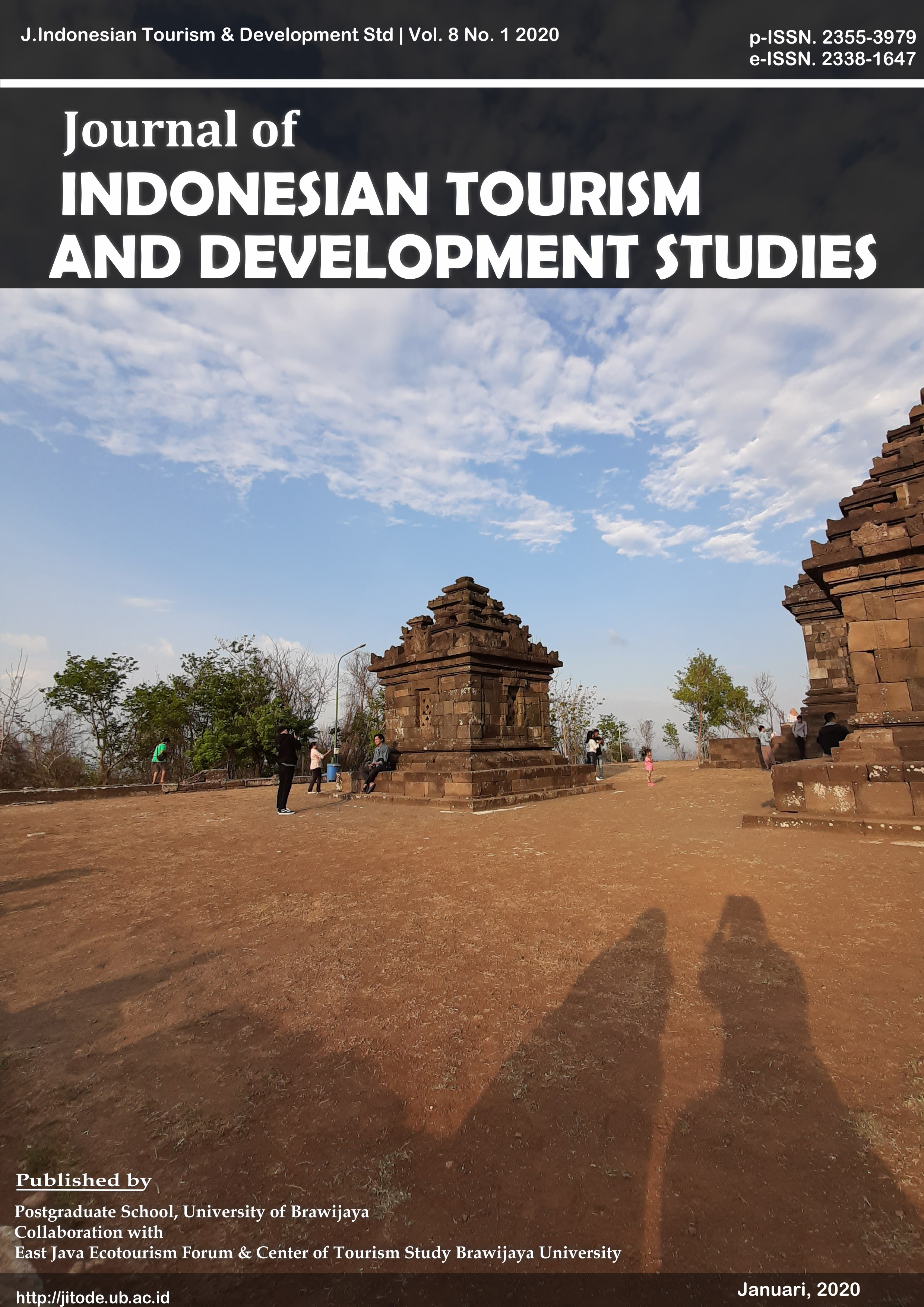 Downloads
License
Authors who publish with this journal agree to the following terms:
Authors retain copyright and grant the journal right of first publication with the work simultaneously licensed under a Creative Commons Attribution License that allows others to share the work with an acknowledgement of the work's authorship and initial publication in this journal.

Authors are able to enter into separate, additional contractual arrangements for the non-exclusive distribution of the journal's published version of the work (e.g., post it to an institutional repository or publish it in a book), with an acknowledgement of its initial publication in this journal.
Authors are permitted and encouraged to post their work online (e.g., in institutional repositories or on their website) prior to and during the submission process, as it can lead to productive exchanges, as well as earlier and greater citation of published work (See The Effect of Open Access).