Community-based Ecotourism Model for Development UNESCO Global Geopark: A case study of UGG Batur Bali, Ciletuh-Palabuhanratu West Java, and Toba Caldera North Sumatra
Keywords:
community-based ecotourism, geo-park, community involvement
Abstract
Geopark or the established UNESCO Global Geopark (UGG), such as Toba Caldera, Batur, or Ciletuh, in fact, will stimulate local economic development, such as through ecotourism, by monetizing the potential of their geo-diversity, bio-diversity, and local culture. It is argued that the ecotourism model that involving the local community has great potential in supporting the success of Geopark's sustainability. This study contributes as the best practice and guidance in managing the current UGG or developing the next UGG. Hence, this study aims to explore and describe the implementation of Geopark management following a community-based ecotourism model. Three cases study were carried out in UGG Batur, Ciletuh, and Toba Caldera.  Some aspects were studied, including key stakeholders and their roles, mapping community involvement, and implementation of the CBE in managing the UGG. Focus group discussions were done with resource persons from five main sectors, namely academics, government, community, entrepreneurs, and the media.  The results show that in most cases, the Geopark sites belong to the community or managed by the community, which is considered as a good condition for stimulating the CBE model. Applying the CBE model effectively requires key actors in the community with soft and hard skill competencies.
Keywords: Batur Lake Bali, Ciletuh-Palabuhanratu West Java, Community-based ecotourism, Community involvement, Geopark, Toba Caldera North Sumatera.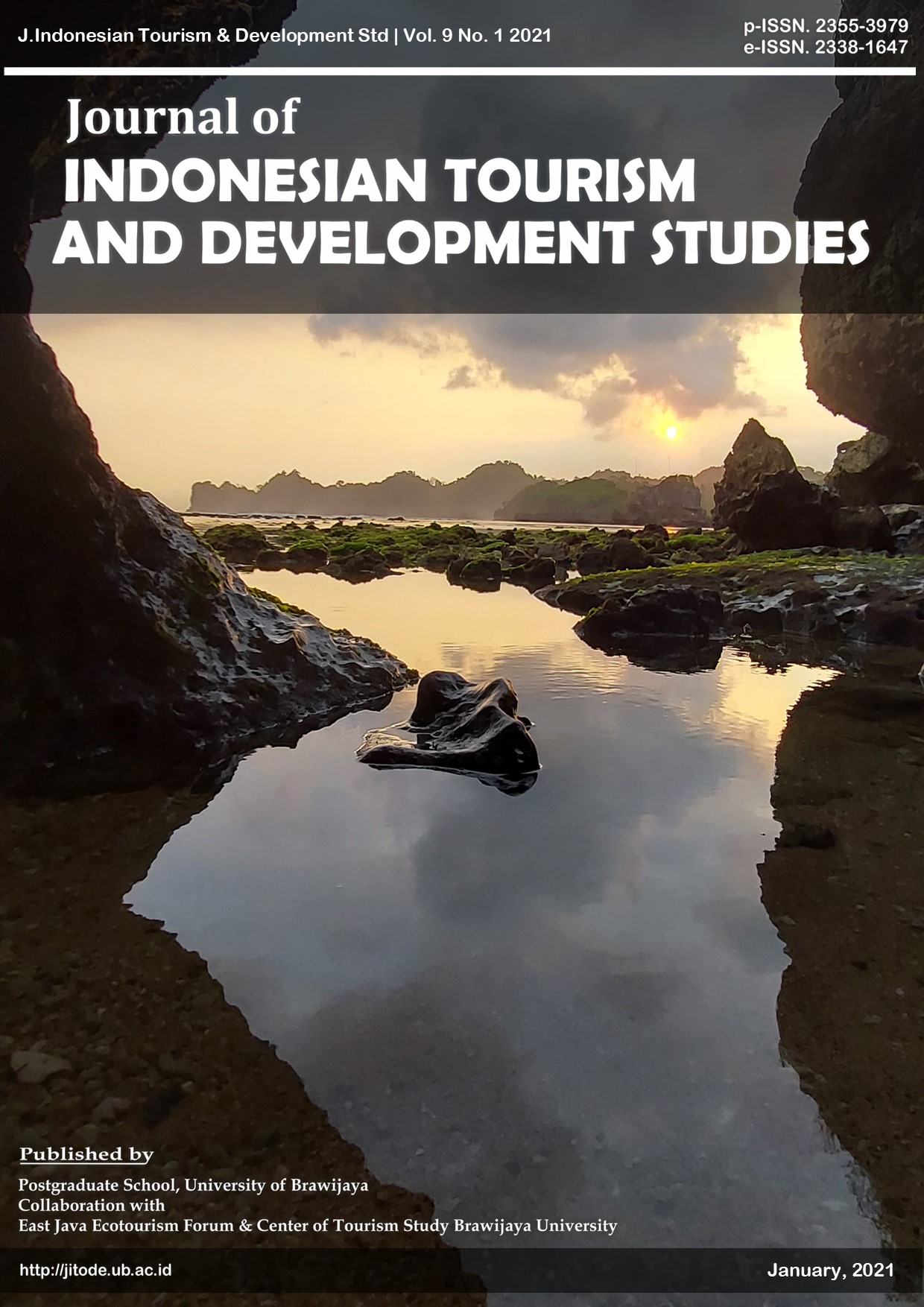 Downloads
License
Authors who publish with this journal agree to the following terms:
Authors retain copyright and grant the journal right of first publication with the work simultaneously licensed under a Creative Commons Attribution License that allows others to share the work with an acknowledgement of the work's authorship and initial publication in this journal.

Authors are able to enter into separate, additional contractual arrangements for the non-exclusive distribution of the journal's published version of the work (e.g., post it to an institutional repository or publish it in a book), with an acknowledgement of its initial publication in this journal.
Authors are permitted and encouraged to post their work online (e.g., in institutional repositories or on their website) prior to and during the submission process, as it can lead to productive exchanges, as well as earlier and greater citation of published work (See The Effect of Open Access).