Bawean Island: The Potential for Ecotourism and Local Knowledge on Plant Diversity Supporting Ecotourism
Abstract
Bawean Island has attractive biodiversity and natures that are potential for development. The present study was aimed to investigate (i) the potential of Bawean Island's natural resources for ecotourism (ii) local knowledge of Bawean people on plant diversity and uses, and (iii) the potential of plants for commodities supporting ecotourism development. The potential of Bawean Island for ecotourism was examined based on data of attractive natural environments, while the local knowledge was obtained by interviewing Bawean people and observation of the daily practical use of plants. Various plants were analysed for their potential as commodities suppporting ecotourism. The results showed that Bawean Island has high potential resources for ecotourism. It is ranging from beaches, mountains, rivers, plant diversity, and endemic animals. The local knowledge showed that Bawean has plant diversity with various potential uses. There were 81 plant species traditionally used by Bawean people, including plants for foods (40 species), ornamental plants (15 species), timbers for housings and buildings (9 species), medicines (8 species), natural dyes (4 species), and other uses (5 species). Various plant species potential as the commodity supporting ecotourism development included Abelmoschus manihot (traditional food), Diospyros discolor (fresh local fruit), Nypa fruticans and Pandanus tectorius (local handicrafts), Phalaenopsis amabilis (ornamental plants or cutting flowers). The use of plants in Bawean Island needs to consider the sustainable use of plants and conservation approaches.
Keywords: Bawean, conservation, ecotourism, local knowledge, plant diversity.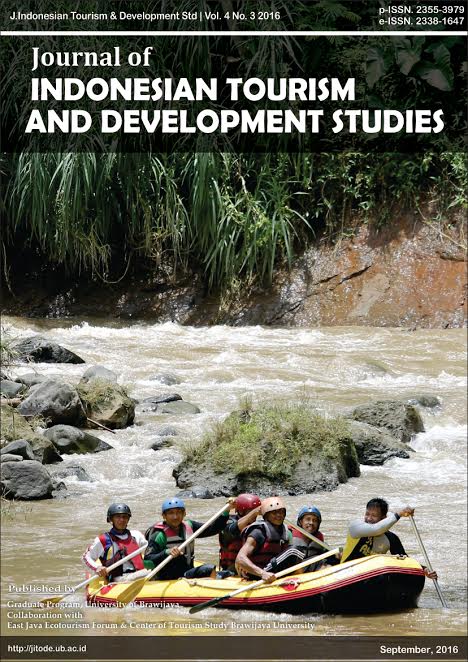 Downloads
License
Authors who publish with this journal agree to the following terms:
Authors retain copyright and grant the journal right of first publication with the work simultaneously licensed under a Creative Commons Attribution License that allows others to share the work with an acknowledgement of the work's authorship and initial publication in this journal.

Authors are able to enter into separate, additional contractual arrangements for the non-exclusive distribution of the journal's published version of the work (e.g., post it to an institutional repository or publish it in a book), with an acknowledgement of its initial publication in this journal.
Authors are permitted and encouraged to post their work online (e.g., in institutional repositories or on their website) prior to and during the submission process, as it can lead to productive exchanges, as well as earlier and greater citation of published work (See The Effect of Open Access).